Home > Rotational Molding Machines > Shuttle or Swing Arm Rotomoulding Machines
Shuttle Type Rotational Moulding Machines

The shuttle rotomoulding machine (also called as shuttle type rotomoulding machine and swing arm rotomoulding machine) is actually a type of highly aerodynamic single arm turret machine that displaces the mold back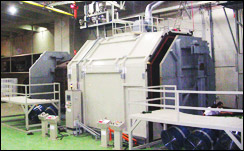 and forth between the heating and cooling chambers in a linear direction. These avant-garde machines are generally equipped withenvironment friendly burners, which are suitable for LPG, CNG, OIL duel fuels. This independent indexing machine is highly preferred because of the fact that it is low in cost as compared to the the size of product it produces.

Shuttle rotational moulding machines are fast and efficient and also the stations are located far from each other. The heat panels of these machines are outfitted with advance heat transfer technology which facilitate an uniform heating that results in smooth, seam less end products with well defined outlines.


The Process of Shuttle Rotational Moulding Machine:

Shuttle type rotomoulding machine is generally used for manufacturing large/small hollow plastic products and articles. The most commonly used raw materials are High density polyethylene (HDPE ) and Low density polyethylene (LDPE). After the powdered polymers are poured into the molds, they are heated and rotated bi-axially by the arms, which are fixed to very powerful motors. this makes the powder inside the mold to melt and evenly distributed on the inner walls of the molds. After the molten material is evenly distributed, the mold is allowed to cool to let the thermoplastic solidify. As the material solidifies, it shrinks thereby de-attach itself from the inner walls of the mold.

A Shuttle Rotomoulding Machine is Composed of:

Molding Chamber (Indexing) with attached combustion chamber.
High Velocity cooling fans with Fog heads.
Arms conveyors.
Control Electric Panel.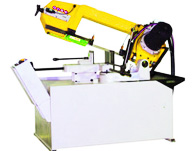 Salient features of the Shuttle Rotational Moulding Machine:
Eco friendly heating chambers with efficient heating transfer technology
Specially fabricated for energy saving operations
Straight arm with 4 mold carrying carrier plates for economical working
Mold indexing facility
State-of-the-art technology in manufacturing insulation panel for better working environment
Machines equipped with necessary safety devices with alarm/ indicators, and interlocking
Variable speed a/c motors facilitate major & minor speed controls
Micro-process based control panel with clear digital display
Environment friendly burners suitable for CNG/ LPG/ OIL/ Duel fuels
We manufacture, supply and export all kinds of shuttle rotational moulding machines, shuttly type rotomoulding machines in India. To buy or for any information on shuttle rotomoulding machines or other types of rotomoulding machines contact us.