Home > Molded Plastic Products
Roto Molded Plastic Products

Rotomoulding process is employed to manufacturer varieties of pvc and plastic products of various sizes, shapes, designs & colors. Plastic products made through rotational moulding process are also called as roto molded plastic products, rotationally molded plastic products, molded plastic products and hollow plastic products. To produce plastic products we incorporate various types of rotomoulding process like blow molding, injection molding, extrusion moulding, transfer moulding, thermoforming, compression moulding to deliver high quality and best finishing.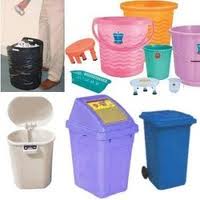 Such molded plastic products are also known as roto molded plastic products, rotationally molded plastic products, polyvinyl chloride(pvc) plastic products, pvc products and injection moulding plastic products. They offer a wide range of advantages over products made out of other materials chiefly because of the fantastic advantages of plastic, as a material. Plastic is light, durable, strong, flexible, water and chemicals resistant and does not require any heavy machinery to shape, mold them.

The use of plastics in rotational molding dates back to the early 50's, when it was used for manufacturing doll heads and some other plastic products. Over the years, the popularity and demand for the process increased and since, plastic is widely used to make tanks, vessels, road cones, marine buoys, automotive accessories etc etc.

This versatile process of plastic production is hence employed in the various industrial, commercial, consumer and many other segments to manufacture a wide range of products. A few of them are listed below:
Custom Molding
Compost Bins
Gun and Ammunition Cases
Plant Pots
In Agriculture:
Spray Tanks
Grain Storage
Water Troughs
Fertilizer Dispensers
Cattle Feeders
Bollards
Bucket
Calibrated Pails
Containers
Road Markers
Refuse and Waste Bins
Street Wear
In Various Industries:
Plastic Pallets
Trolleys
Chemical Tanks
Fuel Tanks
Large Capacity Bins
Food service containers
Livestock feeders
Drainage systems
Instrument housings
Vending machines
Highway barriers and road markers
Waste Bins
Specialty tanks and containers for fuel, water, and chemical processing
Septic Tanks
In Material Handling:
Bins
Buckets
Circular Tanks
Containers
Food Trays/ Handling
Nesting Drums
Rectangular Tanks
In Marine Applications:
Fuel Tanks
Buoyancy Units
Pontoons
Water Tanks
Boating Fittings
Bait Tank
Floats
In Automobiles/Vehicles:
Fuel Tanks
Bumpers
Air Ducts
Trailers
In Underground & Pipe Systems:
Pipe Couplings
Manhole Inspection Chambers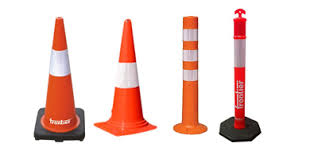 In Commercial & Safety:
In Road Safety and Traffic Control:
Traffic Cones
Drums
Barriers
Barricades
Sign Boards, etc.
In Homewares:
Water Bottles
Jugs
Dustbins
Tiffin Box
Storage Jars and Boxes
Bowls, etc.
In Addition to This, the Roto Molded Plastic Products are Also Used as:
Playing balls
Activity Toys
Childcare seats
Swimming Pool
Playground equipments
Truck/cart liners
Air ducts
Light globes
Planter pots
Headrests
Tool carts
Plastic Pipes
Domestic as well as industrial storage plastic products
Plastic roof tops
Plastic dust bins
Plastic furniture
Litter bins
Rockers/Slides for kids
Plastic toys
Plastic mobile toilets
Plastic swings, tunnels for water parks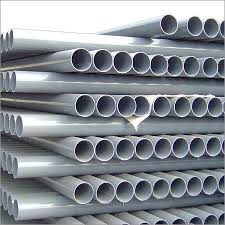 Advantages of Plastic Products:
Very low cost
Low time consuming in the manufacturing process
High durability
Highly available
High production
Very resistant to weather, heat, electricity and chemical corrosion.
Available in different types, shapes, sizes and ranges.

We manufacture, supply and export all types of plastic products, polyvinyl chloride(pvc) plastic products, pvc products, molded plastic products, roto molded plastic products, rotationally molded plastic products, hollow plastic products, rotational plastic products, injection moulding plastic products using various types of rotomoulding machines. Contact us to buy plastic products in any quantity or for more information about any types of plastic products and pvc products.