Home > Pulverizers > Plastic Molds
Plastic Molds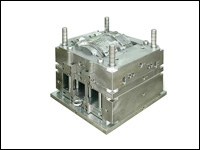 Plastic Molds or plastic moulds are the soul of any molding processes. They are also called as rotational moulds, rotomoulding moulds and plastic injection moulds. Be it rotomolding, rotational moulding, blow molding or injection molding, the quality and finish of the end product depends solely on the molds. The raw materials are filled to the molds to give them the desired shape. These hollow plastic moulds are generally made using materials like MS, Stainless Steel and are used in rotomoulding machines to produce various kinds of plastic products.

The word plastic molds are also used to refer to the finished plastic molded materials. Plastic moulds are nothing but dies of different shapes and sizes which are used to manufacture different types of plastic products like road traffic and safety products, homewares, toys, storage tanks, water tanks, dust bins, etc. Apart from this plastic moulds are also used to produce many products for various industries like automobile, agriculture, defence, chemical, amusement parks and other industries worldwide.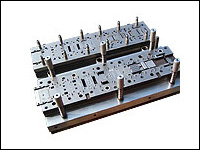 We manufacture, supply and export all types of plastic moulds, rotational plastic moulds, rotomoulding moulds, and plastic injection moulds of different sizes and shapes from India. Contact us to buy or for more information on any types of plastic moulds.