Home > MOULD CVT
Cylindrical Vertical Tank (CVT) Moulds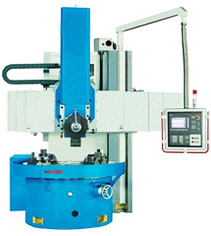 CVT Moulds or Cylindrical Vertical Tank Moulds are used in diverse industries like Pharmaceutical, Chemical, Food and Beverage and Petrochemicals for various applications. CVT moulds are manufactured using two main materials like Stainless Steel and Mild Steel with the help of rotomoulding machines. Stainless steel is utilized to increase the hardness of the steel and decrease hydro-corrosion and the atmospheric pressure. While, Mild Steel is used as a cheap form of iron-carbon, which is competent to overcome the fragileness issue of Stainless Steel. Many companies are manufacturing this Mould CVT for multinational companies and clients residing globally.

CVT Moulds are available in various criteria and specifications to meet the specific requirements of our clients. As mention above, the product is used in various types of industries in the market. Due to its dynamic characteristics and features to fulfill the client's need and requirement, mould CVT has created its own positive image in this booming market as compared to the others.

Features of CVT Moulds / Cylindrical Vertical Tank Moulds:

Sturdiness:

The first and foremost feature of CVT moulds is its extreme toughness and strength. It is manufactured using the best grade of material, which makes it tougher and longer lasting. The mould CVT under goes various laboratory tests and after that only it is being provided to the client. Due to its unique sturdiness quality its demand has increased in the market.

Durable:

In addition to the toughness and sturdiness of the product, it is also durable in nature. It remains long lasting and delivers optimum quality. The stringent quality check of the product makes is more durable. By this quality of CVT moulds it creates high demand for the client's end. It can be kept and processed in any sought of environmental conditions, hence it will not fallback in any condition or circumstances.

Chemical and Heat Resistant:

It is highly chemical and heat resistant. Due to its quality and use of special components it can resist any environmental conditions. In the moulding process, there are many types of tests and conditions where it can stand firmly without any negative impact.

Contact us to buy or for more information on CVT Mouls or Cylindrical Vertical Tank Moulds.