Home > Plastic Auxiliary Equipment > Nitrogen Generators
Nitrogen Gas Generating Machine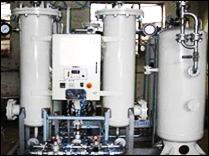 Just as the name suggests, these reliable outlets are designed to generate or create, nitrogen. Nitrogen generator are stationary or mobile air-to-nitrogen production complexes. They gave gained so much popularity in modern times that in advanced economies, almost every nitrogen processing plants have adopted this technology for commercial production of nitrogen. Nitrogen generators are available with a plurality of different features and qualities. Some Nitrogen generators, available in the market, for example, require little or no maintenance after installation. They also have safety shut-off buttons and alarms. One important point to keep in mind while using Nitrogen generators is to keep cleaning the filters on a regular basis to wipe out all possibility of damage.

Advantages of Nitrogen generators:

Everything in this earth, has advantages and drawbacks. Talking about the advantages of nitrogen generators, a few are listed below :

High nitrogen purity:

Adsorption Nitrogen Generator plants, allow production of high-purity nitrogen from air, which membrane systems are unable to provide – up to 99.9995% nitrogen. This nitrogen purity may also be assured by cryogen systems, however they are considerably more complex and justified only by large consumption volumes. Usually, the Nitrogen generators utilize CMS, which is Carbon Molecular Sieve technology to produce a continuous supply of ultra high purity nitrogen and are available with internal compressors or without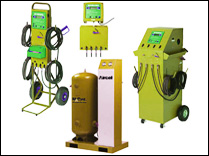 Low operating cost:
By replacement of out-of-date air separation plants nitrogen production savings largely exceed 50%.
The net cost of nitrogen produced by nitrogen generators for coal mine is, 20 to 30 times less than the cost of bottled or liquefied nitrogen.

The latest and upgraded technology in nitrogen generators is the use of cryogenic air distillation, which is used to generate nitrogen. With the help of this method, the air is compressed and then purified within the nitrogen generator. Later, it is cooled with a special cooling unit.