Home > Plastic Auxiliary Equipment > Hot Oil Units
Hot Oil Units

Almost all molding processes like involve applications and stages that require high heat to elevate temperature and cooling to maintain the temperature accordingto stage specific requirements. These are generally done employing temperature controllers that operate either on oil or on water. These temperature controllers are fluid circulating units that control application temperatures generally in a range of between 100°F to 600°F for process Heating and/or Cooling.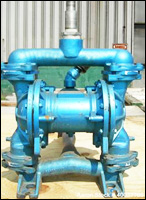 Hot oil units are used to heat the resin as it travels through molding machinery and are created to work at extremely high temperatures. These temperature controllers employ circulation of oil to function and control application temperature. These temperature controlling Hot Oil Units, control and maintain a units supply process temperature in the range 30° to 500°F and ensures that the total process of is carried out in a smooth and streamlined manner. These machines possess heaters that elevates the temperature of the oil and a high-flow pump to circulate the heated oil through the process. Cooling is provided through the use of an optional heat exchanger that is generally integrated in the machine itself.

A typical Hot oil Unit consist of the following few components :

A heater : Generally low watt density heaters are preferred as they reduce the risk of oil charring and provide long service life. Oil charring can negatively affect equipment when oil compounds are broken down making it counterproductive and possibly harmful to molding machinery and related plastic auxiliary equipment.

A high flow centrifugal pump : Generally water cooled and are used to circulate high temperature oil through the process.

Heat exchanger : For various heating only processes.

The most common Hot Oil Units service only a single process at a time but some technologically advanced machines are fabricated to be moved between process applications as per process requirements.