Home > Plastic Auxiliary Equipment > Granulators
Plastic Granulator Machines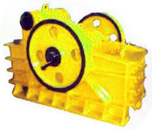 Granulator is a hi-tech device widely used to beak down various types of plastic products in order to recycle them. In a way, Plastic Granulators transform large plastic objects/ goods into tiny granules by shredding.

These devices have been recently introduced to the plastic processing industry, in order to recycle bulk amount of plastic waste. This has proved to be a stupendous success.

Plastic is one of the most used materials in contemporary times. Starting from use & throw cups to huge barrels, plastic is used by every layman in this earth, as it is reliable, cheap and long lasting. Some of the disposable plastic goods are a big trouble because landfills are caused due to them. It is good only when, it is used as a medium of storage. Day to day wastage of plastic can lead the world to become infertile very soon.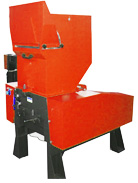 Without any doubt, plastic is a multipurpose material and an impressive array of usable objects are made out of it. Although, with passage of time, these objects deteriorated or damaged due to overuse. It's always the right time for them, to be discarded and new ones to be brought into use. It is not advisable to discard huge plastic goods, as that will result in pollution and can cause global warming to take a hike. Ideally, huge plastic stuff is processed through a Granulator machine which turns them into small flakes that can be used as raw material to make other plastic goods. This is in fact the novel most way to recycle plastic and keep a check on the pollution level caused by it.

Plastic Granulator machines are one of the many important machines developed in the 21st century. They work on electric power just like any other machine. They are fabricated with attached blades that keep spinning with the help of a high power motor. When plastic objects are passed through, they are shredded into small granules and hence the name Granulator. Although these machines can be quite expensive in the commercial market and require a lot of maintenance, every nation needs to utilize Granulator Machine to lower the production of plastic waste and to promote recycling. You can find numerous manufacturers, exporters and suppliers in India, offering premium quality Granulator Machines range.