Home > Material > Occasionally Used Materials > Polybutylene
Polybutylene

Polybutylene is a stiff thermoplastic with very high impact strength. It is a semi-crystalline polyolefin, which is also called as a saturated polymer. It is either white or off-white in colour. It is formed in the process of refining of crude oil. Its other scientific names are polybutene-1, poly (1-butene) and PB-1.

Structure and Properties: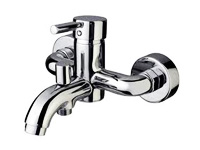 It is a chemical bond of carbon and hydrogen, which covers a small area. It is highly flexible due to its atomic bonding in a systematic structures. It offers superb thermal bonding, enhancing softness and flexibility of rigid compounds, increasing temperature resistance and compression set of soft compounds. It also provides higher level of heat resistance, creep resistance and is almost chemically inert. Owing to its crystalline structure and high molecular weight this thermoplastic exhibits excellent resistance to hydrostatic pressure.

Areas of Application:
Polybutylene is very famous in Europe and Asia for plumbing and heating systems.
It was first used in district heating and floor heating systems in Germany and Austria.
Polybutylene in its pure form serves as an ideal replacement of materials like metal, rubber and engineering polymers.
It tends to crystallize very easily and is thus preferred for industrial scale moulding.
It is also used synergistically as a blend element to modify the characteristics of other polyolefins like polypropylene and polyethylene.
It finds great application in piping systems, plastic packaging, hot melting adhesives, compounding and master batches, water heaters, compression packaging, wire and cable, etc.
Owing to its easy installation, it is widely cherished in plumbing applications.
Property List:
Chemical Properties
Synonyms : polybutene-1, poly(1-butene), PB-1
CAS number : 9003-28-5
Molecular formula : (C4H8)n
Density : 0.95 g/cm3
Melting point : 135 °C
Molecular weight : 725,000 (g/mol)
Mechanical Properties
Elastic modulus : 290–295 MPa
Elongation at break : 250%
Hardness – Rockwell : M70
Izod impact strength ( J.m-1 ) : 60
Tensile modulus ( GPa ) : 2
Tensile strength ( MPa ) : 50
Tensile strength : 36.5 MPa
Physical Properties
Density ( g.cm-3 ) : 1.31
Limiting oxygen index : 25%
Water absorption : <0.03%
Glass transition temperature : –25 to –17 °C
Crystallinity : 48–55%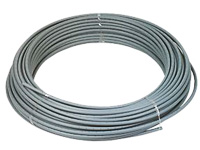 Thermal Properties
Thermal conductivity : 0.22 W/(m·K)
Heat-deflection temperature - 0.45MPa (°C ) : 150
Heat-deflection temperature - 1.8MPa (°C ) : 60
Upper working temperature (°C ) : 120-X
Electrical Properties
Dielectric constant @1kHz : 3.2
Dielectric strength ( kV.mm-1 ) : 20
Dissipation factor @ 1kHz : 0.002
Volume resistivity ( Ohm.cm ) : 10^15