Home > Material > Commonly used Materials > Polypropylene
Polypropylene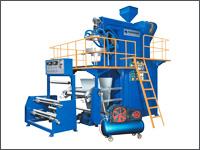 Polypropylene is a recyclable thermoplastic polymer, which enjoys extensive usage in both industrial applications and in consumer goods. Its other names are Polypropylene, Polypropene, Polipropene 25 [USAN], Propene polymers, Propylene polymers and 1-Propene.

Polypropylene can serve both as a structural plastic and as a fiber. It finds great usage in the rotational moulding process owing to its excellent resistant to high temperatures, fatigue and chemical reactions.

It is demanded for diversified industrial applications of packaging and labeling, stationery, plastic parts and reusable containers of various types, laboratory equipment, loudspeakers, automotive components, and polymer banknotes. It also caters to the requirements of textile industry in the manufacture of ropes, thermal underwear and carpets. Because of its anti-leakage property, polypropylene is also used in food packaging industry, such as making containers for yogurt.

Not as sturdy as polyethylene, still polypropylene has its own benefits. Usually, plastics break due to the repetitive stress of being opened and shut. But polypropylene possesses high resistance to this kind of stress, and thus it is most often used for preparing lids and caps that require a hinging mechanism.

Owing to its high resilience polypropylene is specifically used in the fabrication of many objects. Moreover, its melting can be done very easily using speed welding technique. But there is a limitation that due its high resilience in most solvents and glues, little experimentation is required before putting it into use.

Features & Applications:
Polypropylene is widely employed as an engineering plastic because of its toughness and flexibility.
When it is copolymerized with ethylene, its durability increases and is thus preferred for the rotational molding process.
It exhibits excellent resistance to fatigue.
It is also very assistant to chemical reactions.
It can also be coloured easily using pigments.
It normally has higher melt flow index or MFI which lets the plastic molds to be filled more easily.
Moreover, it is economically very reasonable and is readily available.