Home > Machinery > Soap and Detergent Plants
Soap and Detergent Plants

Couple of the must daily household needs are Soaps and detergents. Used for wide cleaning processes like clothes, utensils, body, etc. these are available in various ranges in the present market. From hard to soft cleaning, from oily to normal screen, all kinds of available detergents and sops are manufactured in various favorable colors as well as sizes. Generally, detergents contains various agents like water softeners, enzymes, surfactants, bleach, brighteners, fragrances, etc. Among a variety of detergents bars, laminated bars are highly in demanded for strong resistance against water dissolution. With the advent of technology, there are many innovative Soap and Detergent Plants in the industry. Some of these are manual while some are fully automatic.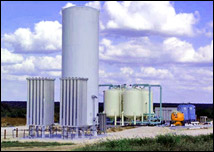 Available types of Soap and Detergent Plants are:
Automatic Soap Plant
Bar Size Cutting Machine
Cutting And Stamping Machine
Detergent Powder Mixer
Detergent Powder Plant
Detergent Soap Plant
Duplex Vacuum Plodder
Milling Machine
Plodder Machine
Sigma Mixer Machine
Simplex Plodder Machine
Soap Machine
Soap Pilot Plant
Stamping Machine
How Soap and Detergent Plants Works?

Processing as well as packaging are important operation done by Soap and Detergent Plants. Complexity of operation depends on the mechanism of the plants. Historically batch kettle boiling method was used to manufacture soaps, but in present times many manufacturing processes are carried out for more speedy operation, cost-effectiveness and flexibility. The process of drying is carried out after the basic step saponification or neutralization with precised soap and detergent plant like Vacuum spray drying machine. This convert the clean soap into dry soap pellets and final processing makes dry soap pellets pass through a finishing line of bar soap.

There are various kind of machines that are commercially available to make detergents with processes like agglomeration, spray drying, dry mixing, etc. The main processes to make detergents are:
The spray drying process makes the dry as well as liquid ingredients into a slurry suspension.
After the hit treatment of the slurry it is pumped into a tower top where the entire suspension sprayed through nozzles with high pressure to make small droplets.
The dried granules are gathered from the spray tower where these are screened to attain a comparatively uniform size.
New technology has revolutionized the field of Soap and Detergent Plants to reduce the air inside the granules with high quality spray dying to attain more densities. The detergents power with high densities can be packed with small packages than before.