When it comes to manufacturing large hollow plastic parts, nothing beats the process of rotomolding. Compared to other molding or casting processes like injection or blow molding, rotomolding is exceptionally cost efficient and the products produced are also of better quality.
| | |
| --- | --- |
| | Equipment and Tooling |
| | |
| --- | --- |
| | Mould Products |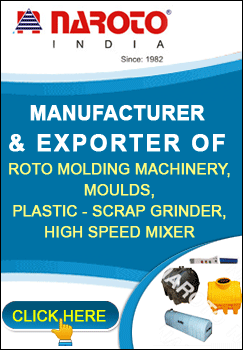 Home > Machinery > Seed Processing Machinery
Seed Processing Machinery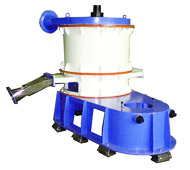 The quality of the oil extracted also depends on the seed processing techniques besides the quality of the seeds. The most advanced technology a user used, the high quality of the seeds is obtained.

The entire process of seed processing includes the cleaning of sourced seeds, flaking and cooking that prepare them for extraction. The seed processing machinery is highly capable to execute all the processes from cleaning, flaking and cooking a large variety of seeds that includes linseeds, soybeans, castor seeds, flax seeds, copra, groundnuts, mustard seeds, rape seeds, palm seeds, sunflower seeds, and so on.

The process of the seed extraction starts from the elimination of unwanted materials and impurities like hulls, husks, dust, metals, stones, and varied other foreign and undesirable materials. After cleaning, seed processing machines perform flaking and cooking of the seeds before oil extraction process. These machinery are designed to provide maximum, precise and quality output that enhance the purity level of the oil.

Why Seed Processing Machinery?
Varied functions with one machine
Precise as well as qualitative output
Easy to use
Time and labor saving
Reduced processed cost
List of Reckoned Seed Processing Machinery: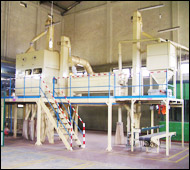 Seed Cleaners: Seed Cleaners are designed to separate useless materials such as chaff, husks, seed hulls and so on from beans, grains, oil seeds, pulses, corn, and other varieties. These machines are highly useful for the cleaning purposes of large quantity and provide pure range of spices, cereals, coffee beans and many more.
Seed Flakers: When oil seeds are properly cleaned as well as cracked, they are flaked using efficient seed flakers. These types of machines are widely used to meet the needs of small and big scale flaking of seeds. These machines are designed to be used for sunflower seeds, soybeans, linseeds, sesame seeds, etc.
Seed Crackers: Seed Crackers are also renowned in the market as breakers. These machines are employed to crack, break or reduce the uneven seeds to make them in similar and even sizes. These machines can break rape seeds, palm kernels, soybeans groundnuts, mustard seeds, etc. before flaking and solvent extraction.
Hullers: Hullers are widely utilized for dehulling a variety of seeds that includes neem seeds, cotton seeds, jatropha seeds, sunflower seeds and so on. These machines are designed to dehulling seeds having dry outer shells. These machines work on the process of tearing or breaking the seeds into various pieces during the separation of the meat and the hull.
In addition to the above given machines, there are also a number of various other seed processing machines are available to make this process easier, faster and productive. Following are some of the other important seed processing machines:
Boilers
Copra Cutters
Destoners
Hammer Mills/Disintegrators
Seed Conveyors
Seed Cookers/Heating Kettles
Seed Elevators
Separators, etc.