Home > Machinery > Plastic Processing Machines
Plastic Processing Machines
Plastic is one of the most commonly used polymers in day-to-day life. There are various type of plastic products, ranging from home utensils to packaging items. All these plastic products are available in various shapes, sizes and designs and colors. Owing to the bulk requirement of plastic products, Plastic Processing Machines stay in huge demand.

Plastic Manufacturing industries is a big industry, which is focused in producing top-class plastic products to meet customer needs. Commercial plastic processing machines can cost, starting from few thousand dollars which may go high to millions of dollar. There are various Plastic manufacturing tools available in the market, which are ready to contribute in manufacturing top-class plastic products. These machines run on advance technology and carry all the necessary steps in order to develop quality plastic products.

The plastic processing procedures are clearly described below:

Extrusion – Subjecting the raw plastic through a shaping orifice leads ton the formation of continuous pieces of plastic. The involvement of heat in process is not the primary factor in this process, which can be or cannot be involved.

Molding – Under the influence of extreme pressure and heat the rubber is formed in the mold. In this process molding is done in order to gain the right shape of the parts. After this, varying pressure is applied on the sheet, so that it conforms to the shape of a mold or die positioned below the frame.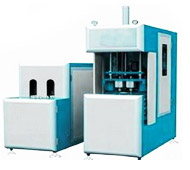 Thermoforming – The plastic Processing Machines adopt the process of thermoforming in order to process a thermoplastic sheet, which is converted to three dimensional shape. This shape is achieved by clamping of sheet in the frame. In addition, heat is subjected onto it for making the sheet smooth and soft. The next step is to apply various pressure on the sheet, which makes it gain the perfect shape of a mold or die positioned under the frame.

Recycling – For Eco-friendly purposes and environmental safety this process in undertaken

Coating – In order to protect the end-product from corrosion, coating is done on the layer of the product. In addition, coating helps in balancing the chemical and impact pressure. Also, coating provides a fine finish to the plastic product