Home > Machinery > Paper Printing & Book Binding Machinery
Paper Printing & Book Binding Machinery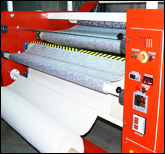 The Paper Printing and Book Binding Machinery are regarded as the most crucial machinery without any doubt. These machines are the main support in a binding industry. A rough idea about Binding & Printing is required to understand the mechanism of these machinery.

Paper Printing is a production method of newspaper, book and any printing material with the help of a printing press. This vital process is carried out both small as well large publishing industries.

Since the time of 1300 AD, the paper printing industry has experienced fast development in terms of technology. These technological changes are marked by magnanimous inventions and modifications of the printing machines. Present days printing industry are featured with all latest

components & technology for high quality paper prints & designs. The major invention in this field is 4-high tower machine. This grand machine features facilities of printing 4 colors on the two sides of 1 web. Also this machine can print two colors both sides of the two webs and one color on the same.

This machine is suitable for printing of the following:
Books
Circular printing
Newspapers
Periodicals
Posters
The book binding process is very crucial as books are the reliable source of information that are related to any field like civilization, scientific development, art, literature, history, culture, etc. Today, if we are able to read centuries old valuable books, it is only because that the pages were properly bound for complete protection. Book binding refers to protective covering of the books' front, spine and backsides. This is an important and popular method as the alternatives of sewing, stapling and tap usages.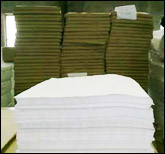 Book binding can be traced backed to 5th century with hand written books and leather binding. With the development of technology, new inventions and innovation mark the history of Book Binding machinery. The present era binding machinery are more easy to operate and these ensure high quality binding to the books.

Following are the Various Types of Book Binding Machinery:
Wire Stitching
Plastic Comb Binding
Wire-O Binding
Hardcover
Tape Binding
Perfect Binding
Sewn Binding