Home > Machinery > Mining, Exploration and Drilling Machinery
Machinery for Mining, Drilling & Exploration

Heavy machinery that are precision designed and sturdily manufactured, simply espouse the doctrine of quality requirements of mining industry. These heavy machinery also support the activities of exploration and drilling. The range includes heavy trucks, drills and bulldozers that are used for the expulsion of rocks of different toughness and hardness; for processing the ore and also for the reclamation efforts upon the winding up of the mine.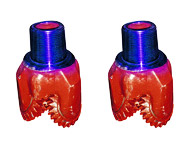 Mining involves the extraction of those material from below the surface of the earth, that holds economic gravity; for instance coal, gold and gemstones. With modernization, mining technologies have unfolded in a new leaf, combating the hazards for mining workers. The most common form of mining is surface mining. Herein, Shovels, Cranes and Huge Trucks are used for transporting bulk quantities of ore as well as overburden. Also, heavy-duty and large crushers, reactors, mills, roasters and allied equipment are used by processing plants for reinforcing the mineral-rich material along with culling the required metals, compounds from the ore.

One of the common mining machinery and equipments is the DRILL. Heavy and large drills are used to bore wells, acquire samples for assessment, and sink shafts. The requirement of heavy machinery is also found in the transportation phase of the mining process. This phase engages handling large amount of wastes and minerals. At this point, the need of highly technical machines is on top priority. In general, TRAMS are used to take the minerals and waste to the surface. Also, LIFTS are used for carrying the miners in and out of the mines. They also serve the purpose of moving the rock and small equipment to and from the underground mines.

Mining, Exploration and Drilling Processes Demand the Application of Modern Machines such as: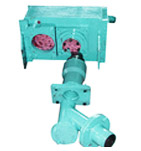 Bulldozer
Cranes
Drills
Excavators
Large Crushers
Mills
Power Shovels
Reactors
Roasters
Scrapers
Trams
Trenchers
Mining Trucks
We manufacture, supply and export all types of mining machinery, drilling machinery, exploration machinery and equipments. Contact us to buy or for more information on any kinds of machinery and equipments used in mining, driling and exploration work.