Home > Machinery > Jewelry Making Tools & Machinery
Jewelry Making Machinery

We bring for you technically advanced Jewelry Making Machine used for making complex designs of jewelry. The machine helps to give a switch from traditional handmade process, which makes it difficult to give complex shapes and also making the entire process laborious. Our Jewelry Making Machines turn the process cost-effective and allows developing variety of shapes and designs as per the fresh trends of the market. We have comprehensive range of Jewelry Making Machines mentioned below:



Sheet and Wire Rolling Machines: This type of rolling machine is used for carving bangles and rings. We offer these machines in various specifications to match the diverse requirement of the customers. The range of Sheet and Wire Rolling Machines offered by us is mentioned below:
3" Mini Bench Rolling Mill
4" Bench Combined Rolling Mill
5" Bench Single Roll Rolling Mill
6" Bench Double Geared Rolling Mill
5" Motorized Single Roll Rolling Mill
5" Floor Model Combined Rolling Mill
6" and 8" Floor Model Combined Rolling Mill
8" Single Roll Floor Model and 5'x5" Precision Sheet Rolling Mill
10" and 12" Floor model Rolling Mill etc.
Bangles / Rings Making Machinery: Helps in giving bangles and rings in various shapes and sizes:
Jewelry Making Tools & Machinery
Bangle Grooving Machine
Hollow Tube Drawing Machine
Precision Strip Cutting Machine
Bangle Rounding Machine
Bangle Stretching Machine also avail Ring Stretching
Bangle and Ring Turning Machine etc.
Gold Chain Making Machines: As the name suggests, this machine is used for making gold chains in varied sizes and in complex designs. Various types of Gold Chain Making Machines offered by us are mentioned below:
Round Chain Machine
Figaro Chain Machine
Flat Carbide Rolling Machine
Top Cut Anchor Chain Machine
Chain Hammering Machine
Side Cut Anchor Chain Machine
Chain Clipping Machine
Chain Soldering Machine
Box Chain Machine
Chain Faceting Machine for Chain Cutting etc.
Jewelers Presses: It is used for minting gold coins, silver coins and medals. Jewelry presses offered by us is mentioned below:
Hand Operated Stamping Press
Heavy Double Sided Embossing Press
Hand Press for Die Cutting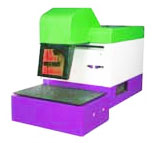 Melting and Vacuum Casting Machinery: Following are the metal melting and vacuum machines we offer to our customers:
Vulcanizer
Wax Injector
Bench Melting Furnace
Induction Melting Furnace
Burn Out Furnace
3 in 1 Vacuum Casting Machine
3 in 1 Bench Top Vacuum Casting Machine etc.
We also provide various types of Jewelry Machines used for polishing and finishing. These types of machines are mentioned below:
Jewelry Vibrator Polisher
Bench Polishers
Magnetic Polisher
Vacuum Buff Polishing Machine
Wire Drawing Machines etc.
We manufacture, supply and export all types of jewellry making machines and equipments. Contact us for buying or for more information on jewelery making machines, tools and equipments.