Home > Machinery > Food Processing Machinery
Food Processing Machinery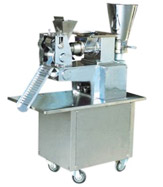 Food Processing involves converting the raw food ingredients to pure and hygienic foods, which are ready to be consume by human beings. Now-a-days, food processing machinery are in great demand owing to its great features in processing Grade-A food products. The process of Food Processing uses harvest crops and meat, bringing upfront eatable food products, which have long shelf-life. Food processing industries uses cost-effective measures in producing quality food products, which otherwise becomes an expensive task in making meals with raw ingredients.

In order to produce bulk quantity of food products, a varied range of machinery are used in the food processing industry. The Food Processing Machinery finds application in:
Vegetable packing plant
Sugar industry
Slaughterhouse
Meat packing plant
Industrial rendering
Cannery
Owing to the varied requirements, the types of Food Processing Machines are as follows: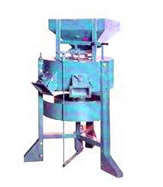 Milk Testing Machine
Milk Tanks
Milk Boiling Tank
Malt Extract plant
Juice Extractor
Instant Tea Plant
Ice Cream Cone Making Machine
Grain Cleaning Machine
Grain Cleaner
Food Mixer
Food Mixer is the most common and popular Food Processing Machinery used now-a-days. It finds varied application, used in folding, mixing, whipping and beating of food ingredients. There are two primary variation in Food Mixers, the first is Hand Mixer and the second is Stand Mixer. The hand mixer is a hand held machine, where there the handle is kept with one hand and by the help of beaters crank is turned on the other hand. The modern mixer comprises handle mounted over a large enclosure, which contains the motor, running on one or two beaters. We make sure to serve customers with the best range of food processing machinery, which are available in various specification, giving them a wide option to choose their preferred range.