Home > Machinery > Cables / Electrical Cable Machinery
Electrical Cable Making Machinery

Considering the whole domain of heavy duty industries, Cables /Electrical cable machinery always has an important part to play. Owing to varied application of Electrical Machinery, it used used almost by every industry. Cables/Electrical cable machinery comprises equipment such as anti torsion machine, armouring machine, armouring cum core laying machine, core laying machine, stranding armouring machine and Cables / Electrical Cable Machinery dot marking machine.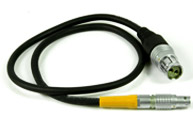 Some of it's equipment are Described Below:

Armouring Machine:

Armouring machine is the machine with various applications, used to manufacture multi strand for industrial cables of different sizes. As per the number of sizes and spools, these machines are available in various specifications and models. The structure of armouring machine has a round cage coupled with number of cradles, which backs in holding the spools. The cage rotate either ways, anti-clockwise and clockwise in tandem with gear box, wherein the direction is controlled by the help of lever, which is there in the gear box. These machines are user-savvy, having a dye holder, maintaining the sequence and shape throughout the operational process.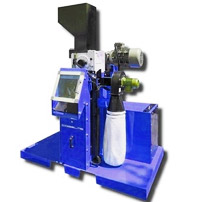 Cables / Electrical Cable Machinery Anti Torsion Machine:
The most commonly and widely used anti torsion machines are :
12 Bobbin Anti-Torsion Machine
24 Bobbin Anti-Torsion Machine
54 Bobbin Anti-Torsion Machine
61 Bobbin Anti-Torsion Machine
7 Bobbin Anti-Torsion Machine
Core Laying Machine:

In order to lay the core foundation of power cables, Core Laying Machines are used. Owing to striking features of easy loading, unloading and user-savvy applications, they always stay in huge demand. It has high level capstan radius, which protects the cable insulation from surface cracking due to bending. It's gear box, gives the machine sufficient space to rotate either way way, clockwise and anti-clockwise, controlling different cage speed. These machines are available in various specifications and models.