Home > Different Industrial Molding Processes > Sintering
Sintering Process
What is Sintering?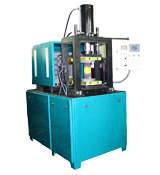 The ISO definition of the term is:

"The thermal treatment of plastic powder at a temperature below the melting point of the main constituent, for the purpose of increasing its strength by bonding together of the particles."

Sintering is a manufacturing process used to produce complex shapes plastic & rubber products. In this method small particles of plastics or rubber are combined together by heating them in temperature below their melting points. Also, it enhances the properties such as strength, translucency and thermal conductivity.

Mechanism of Sintering Process:

Sintering is usually done in a furnace called sintering furnace. The mechanism involved in sintering is based on the phenomenon of decreasing surface energy. In plastic sintering, the small particles of powdered plastic are heated up they start loosing their surface energy and the adjacent particles partially coalesce owing to viscous flow or to diffusion processes. As a result, consequently the total surface area decreases and concrete shape can be created. Sintering occurs by diffusion of atoms through the microstructure. This diffusion is caused when atoms move from an area of higher chemical potential to an area of lower chemical potential. The six basic mechanisms involved in plastic sintering process are:
Surface diffusion – Atoms diffuse along the surface of a particle
Vapor transport - Evaporation of atoms which condense on a different surface
Lattice diffusion from surface - Atoms from surface diffuse through lattice
Grain boundary diffusion – Diffusion of atoms along the ground boundary
Lattice diffusion from grain boundary
Plastic deformation - Dislocation motion causes flow of matter
Advantages of Sintering Process:

Sintering is widely used in the manufacturing of different kinds of plastic & rubber products. This process has many advantages for which it receives wide application. In sintering materials can be produced in a controlled manner and also a uniform porosity can be maintained. But he starting materials used in sintering need to have high purity and uniformity. Hence, even the leftover powder obtained after the completion of sintering, tend to be very pure and can be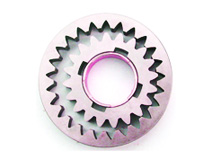 recycled. Further, in sintering there is no need of adding any binding medium to stick the segregated powder particles together. Besides, no deformation needed to produce directional elongation of grains.

Types of Sintering Processes:
General Sintering
Ceramic Sintering
Sintering of Plastic Powders
Plastics Sintering
Pressureless Sintering
Laser Sintering
Plastic Laser Sintering
Selective Laser Sintering
Laser Plastic Sintering
Contact us for the details of manufacturers, suppliers and exporters of all types of sintering machines, plastic sintering machines, laser sintering machines, plastic laser sintering machines, selective laser sintering machines from India. Feel free to send your query about sintering machines.